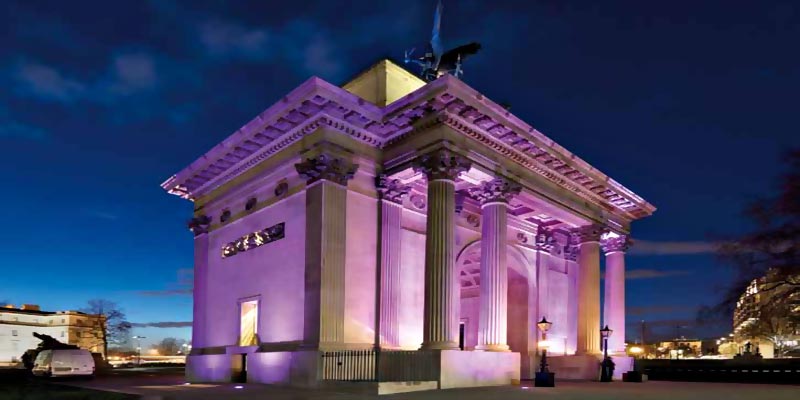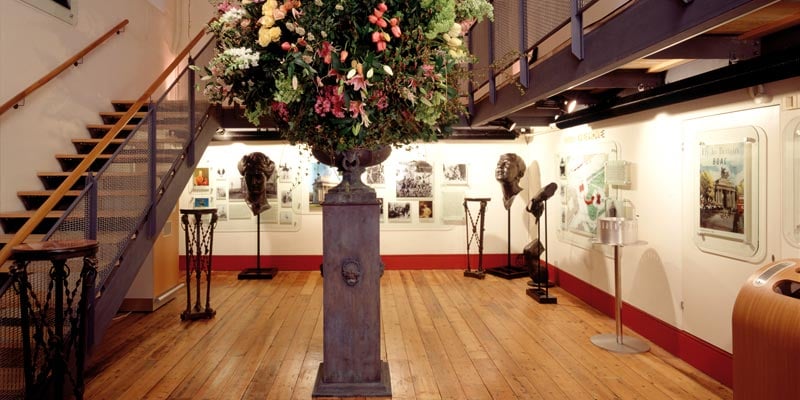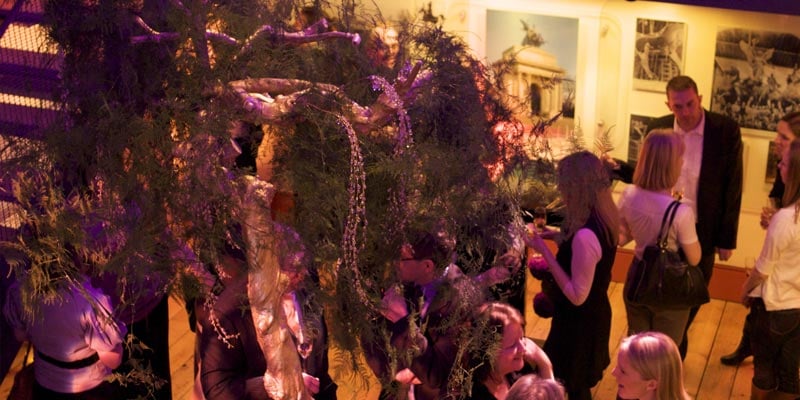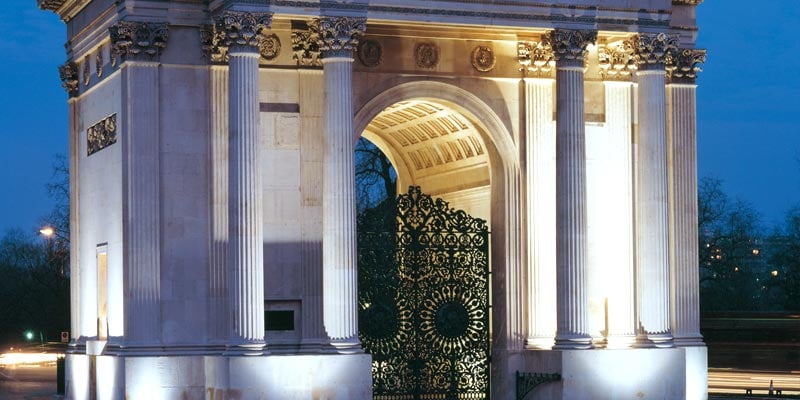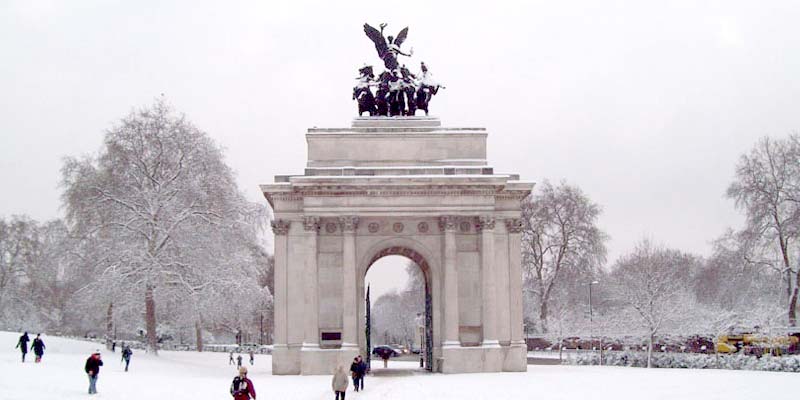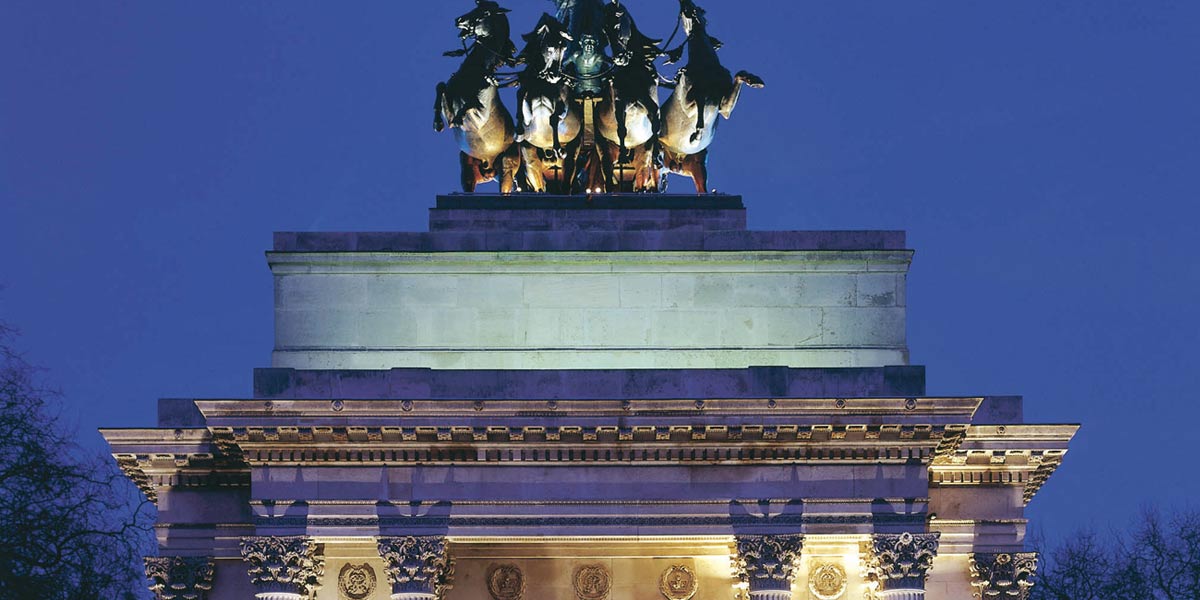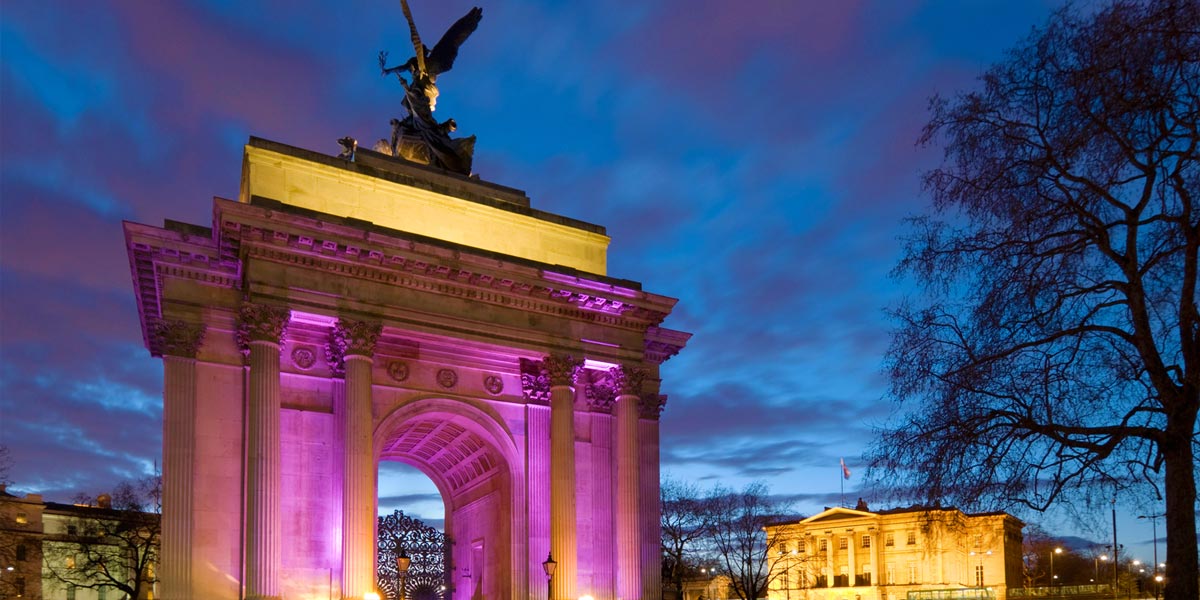 Wellington Arch
A London landmark with remarkable event spaces and views of Hyde Park
Overview
This unmissable London landmark in the middle of Hyde Park Corner is a novel place to impress guests, with unique birds eye views across Westminster and Buckingham Palace Gardens.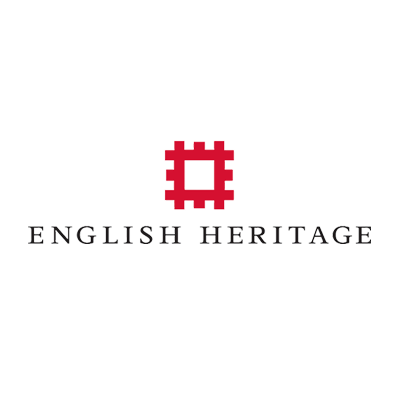 Wellington Arch is one of the capital's most iconic landmarks and also a unique event venue. Set on the edge of Hyde Park, the Wellington Arch event spaces offer exceptional views and a exclusive experience for Londoners and visitors alike. The arch was originally commissioned as a grand outer entrance to Buckingham Palace but was moved to its present site in 1882 due to the traffic congestion caused by its narrow base.
The arch itself is hollow inside and until 1922 it housed the second smallest police station in London. These days it makes for a spectacular secret venue that many who pass by never know about. For glorious panoramas over London's Royal Parks and the Houses of Parliament, you can take the lift to the balconies just below the spectacular bronze sculpture surmounting the arch. The balconies also offer unique views of the Household Cavalry, passing beneath on their way to and from the Changing of the Guard at Horse Guards Parade. Wellington Arch event spaces are the perfect spot to watch the world go by whilst experiencing one of London's great historical locations. Once you have sated yourself with the view, classic interiors await you within, ideal for an unforgettable intimate dinner or banquet.
Wellington Arch is an English Heritage venue.