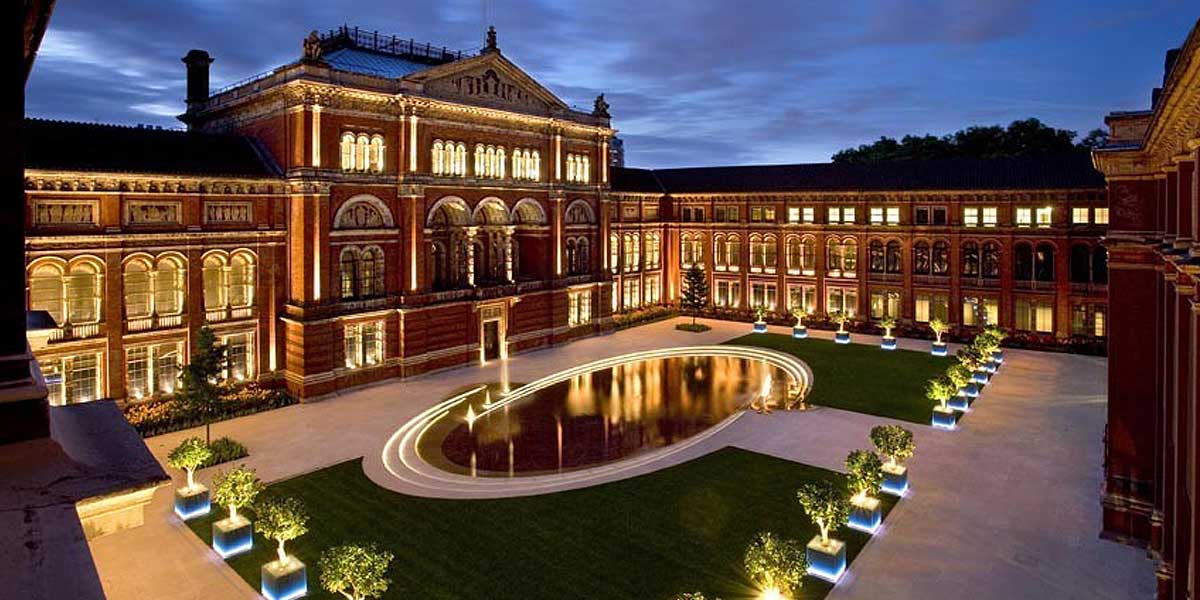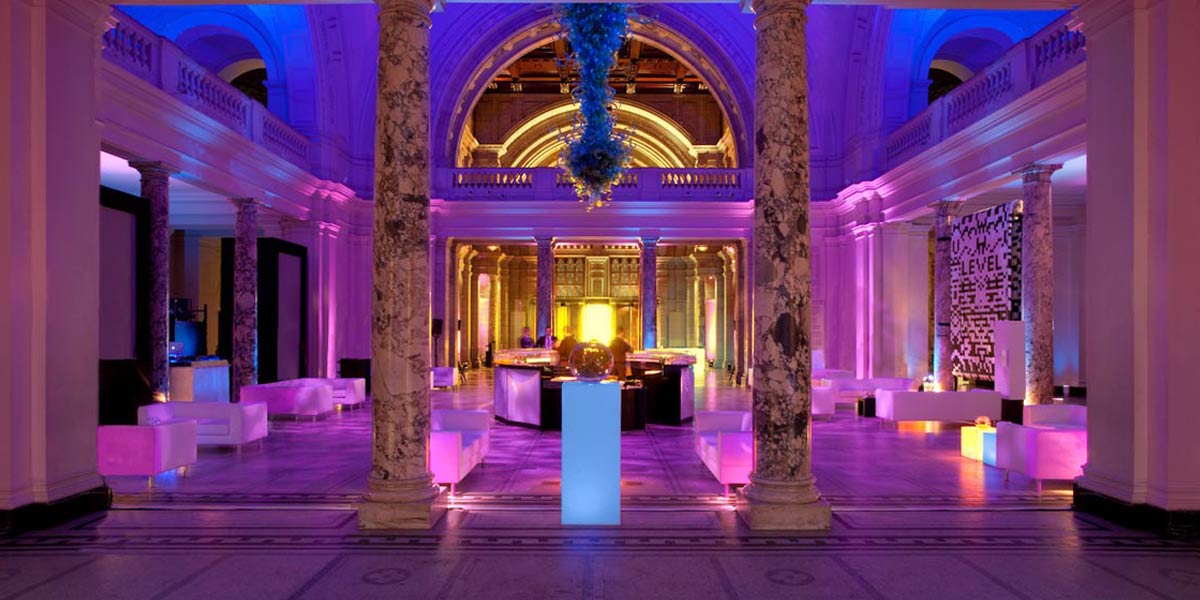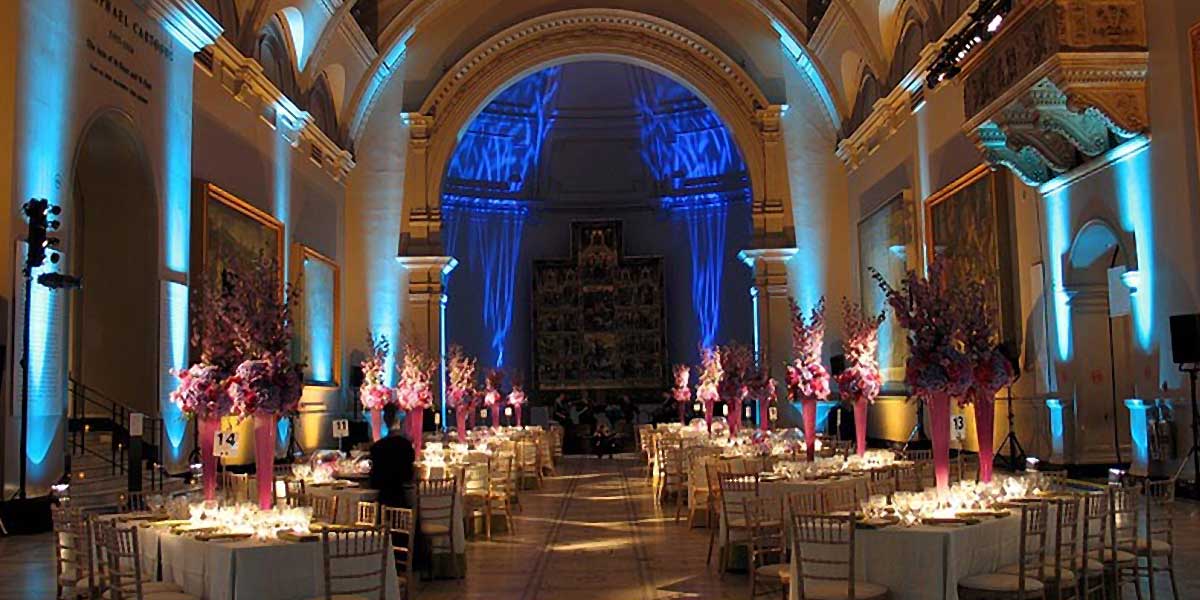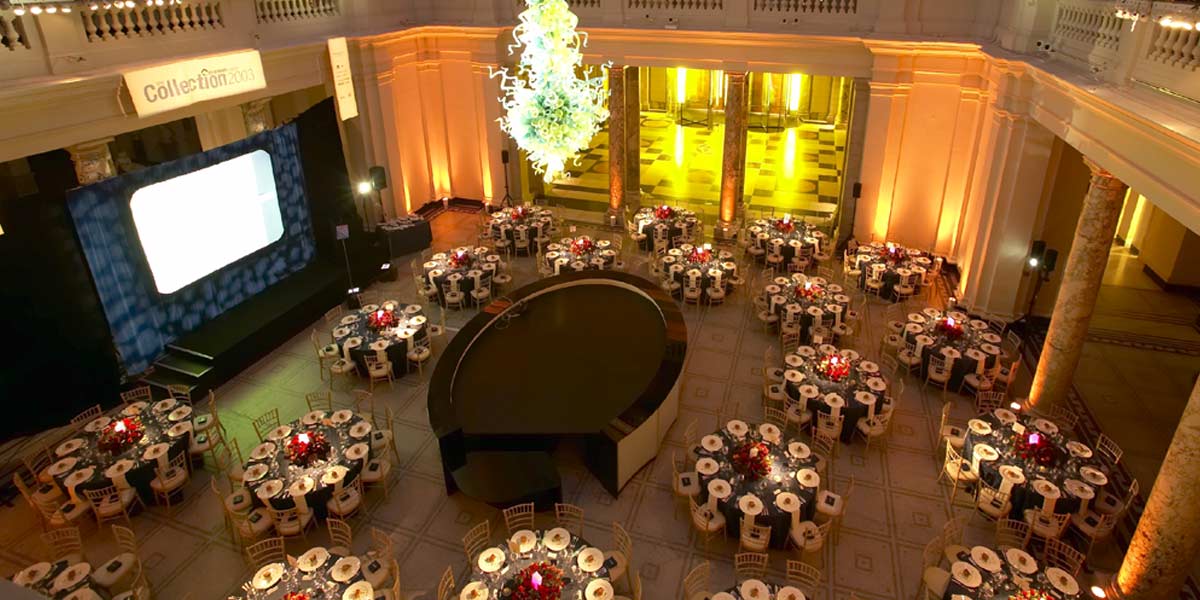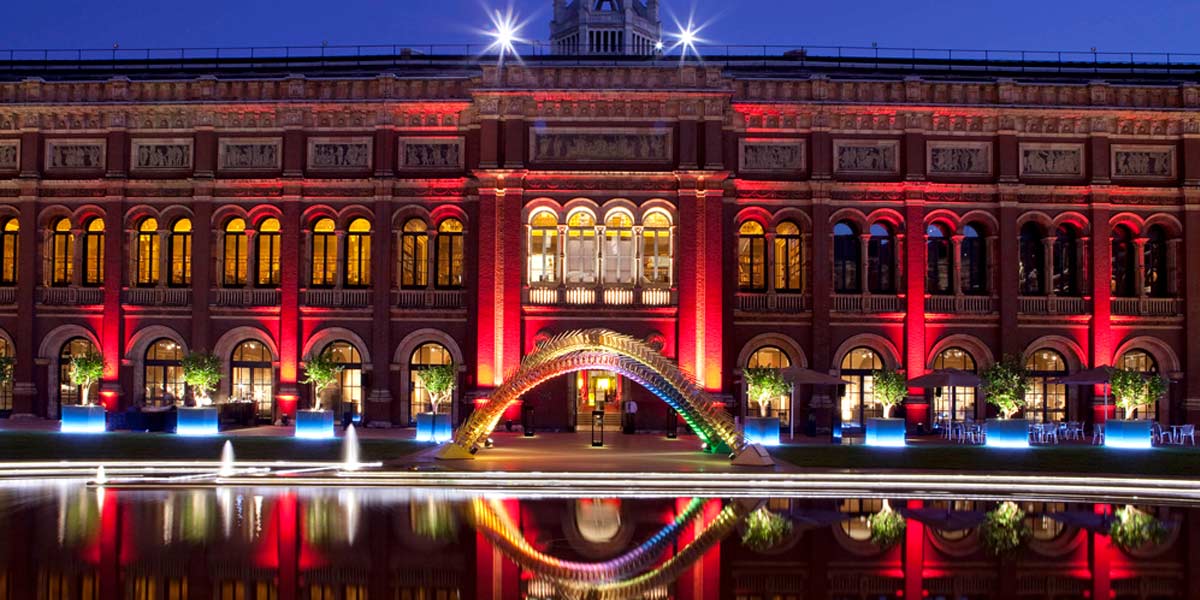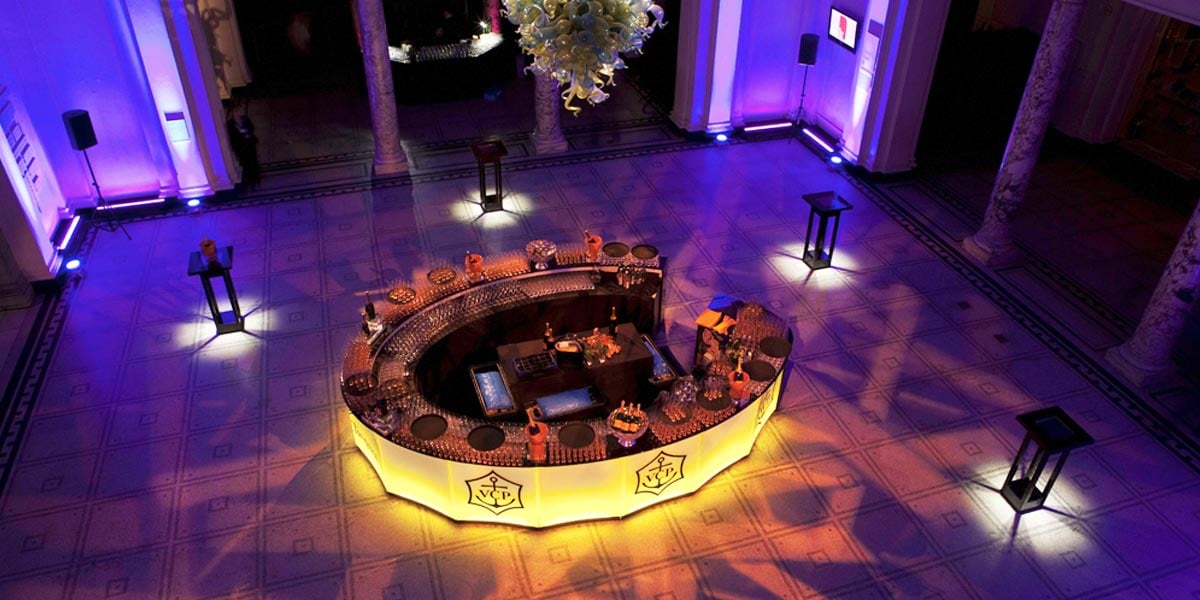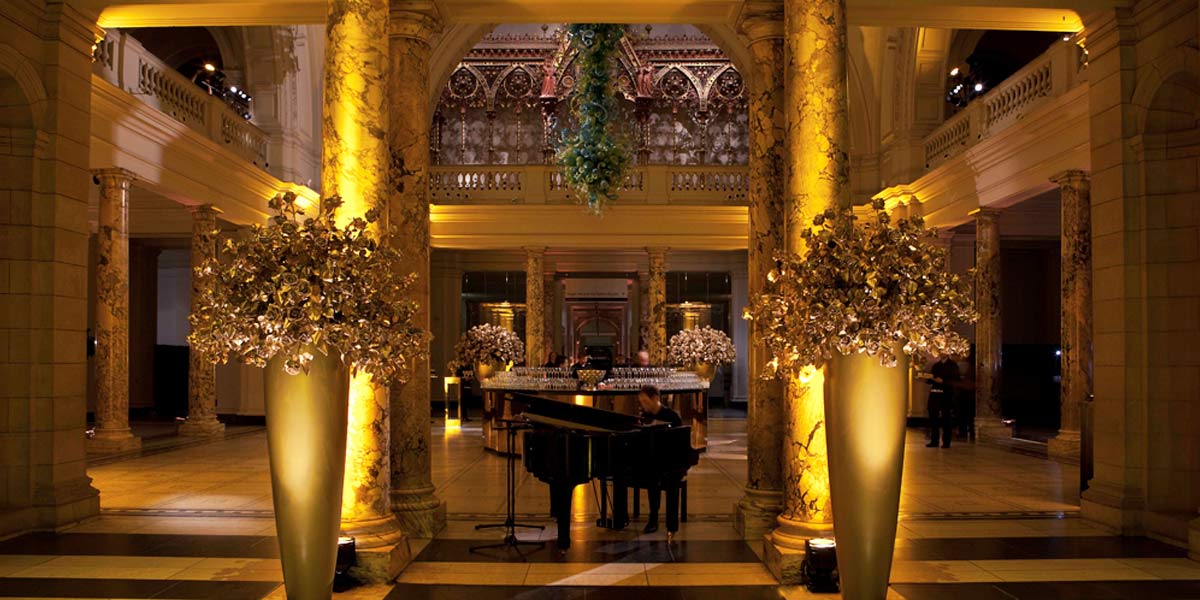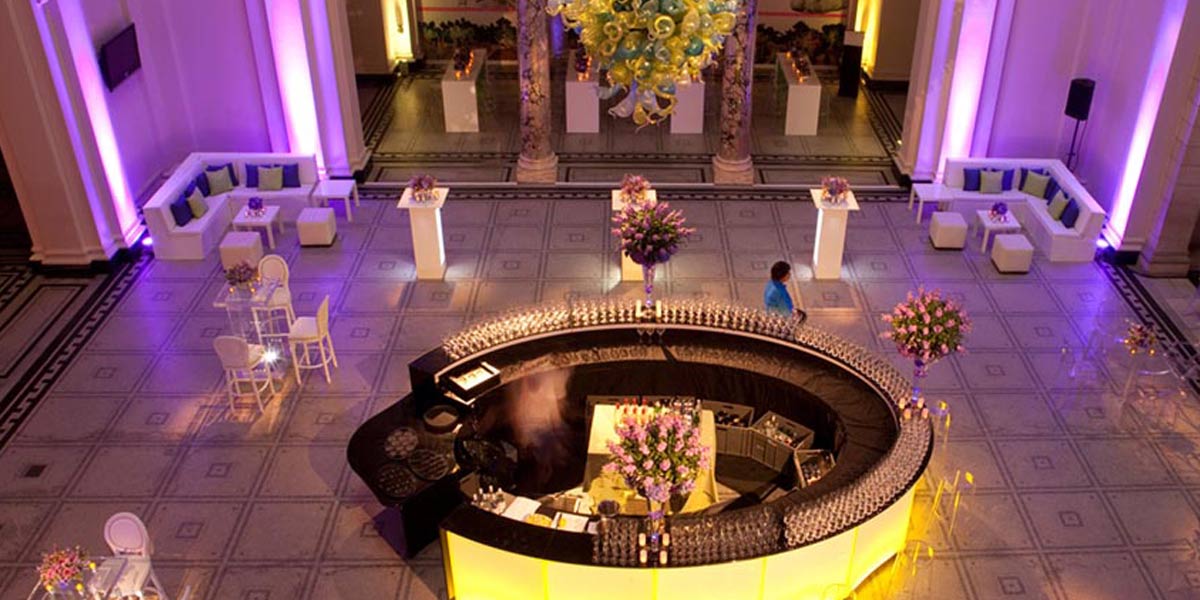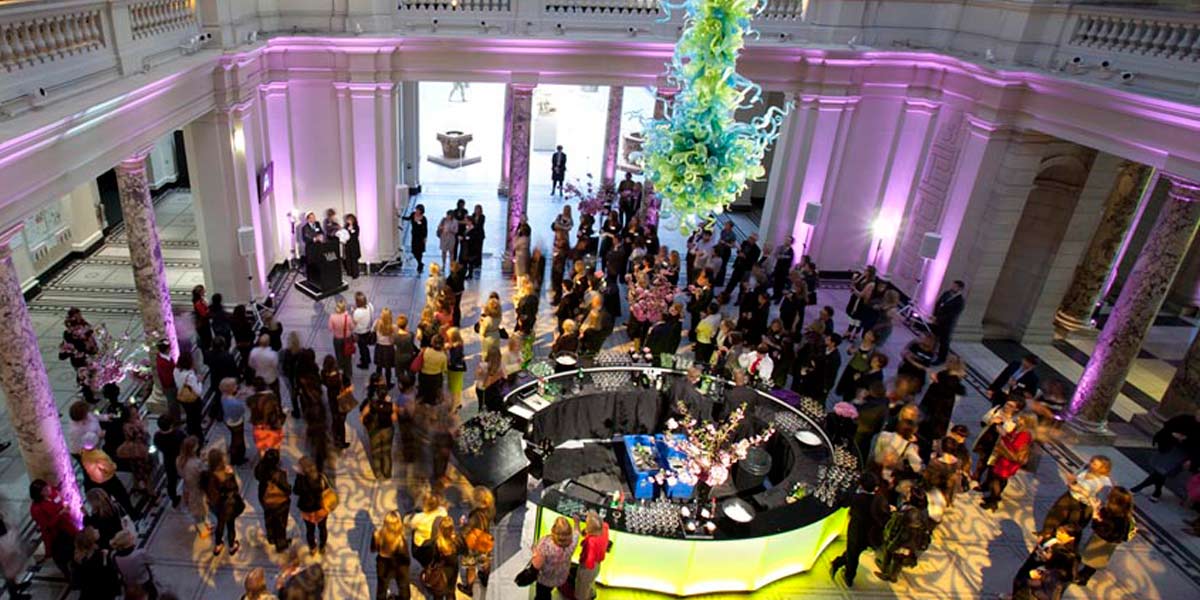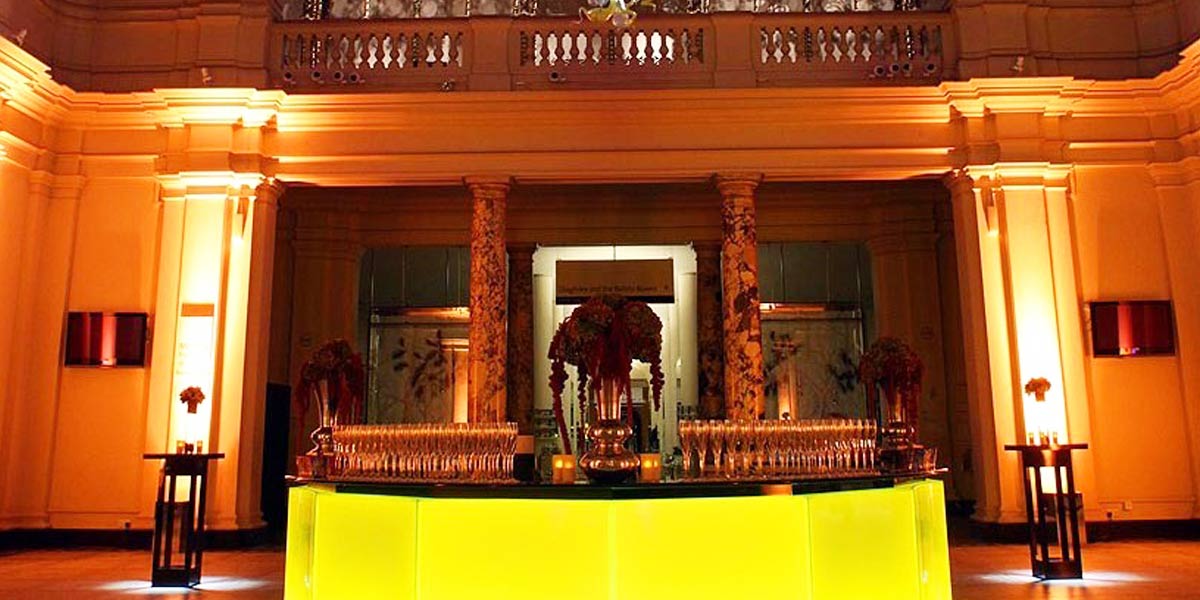 Victoria & Albert Museum
One of the world's greatest museum venues housed within a magnificent Victorian building
Overview
Victoria and Albert Museum is one of the world's greatest museums. This magnificent Victorian venue with remarkable rooms offers many possibilities for entertaining in a prestigious London location. There are a variety of options for entertaining, including evening receptions and gala dinners. Named after Queen Victoria and Prince Albert, the V&A Museum's collections span two thousand years of art in virtually every medium.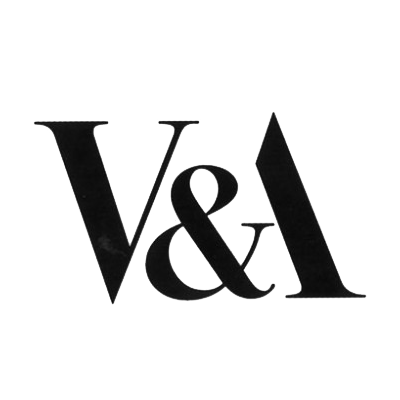 The Victoria & Albert Museum event spaces include grand galleries, light filled halls and a tranquil garden. Housed within a unique gem of Victorian architecture, the V&A is a venue with fabulous scope for a diverse range of events.
The Dome space features high ceilings, classical architecture and marble floors, complemented by an extraordinary central glass sculpture. This space is recognised as one of London's most impressive locations for drinks receptions, gala dinners and awards evenings.
The Dorothy and Michael Hintze Sculpture Galleries display some of the V&A's finest sculpture and provide a stunning setting for receptions and pre-dinner drinks. Its black and white mosaic flooring enhances the art on display and its windows look out onto the John Madejski Garden.
The John Madejski Garden is one of the most elegant outdoor venues in London. This tranquil space can be transformed for a variety of different types of events. The garden also has an inbuilt lighting system that when deployed, adds an additional air of magic.
The Raphael Gallery is the largest and most prestigious space within this venue. It houses some of the most important surviving examples of Renaissance art in the world. The seven Raphael cartoons, dating back to 1516, are complemented by a gilded Spanish altarpiece lending a striking backdrop to drinks receptions, dinners, private concerts and awards presentations.