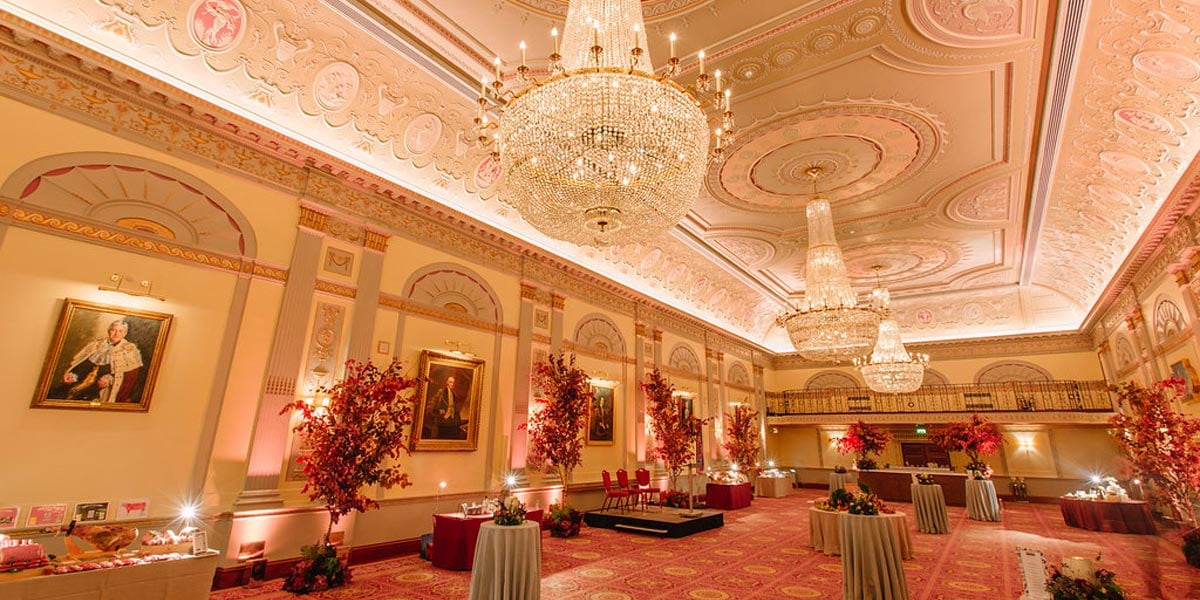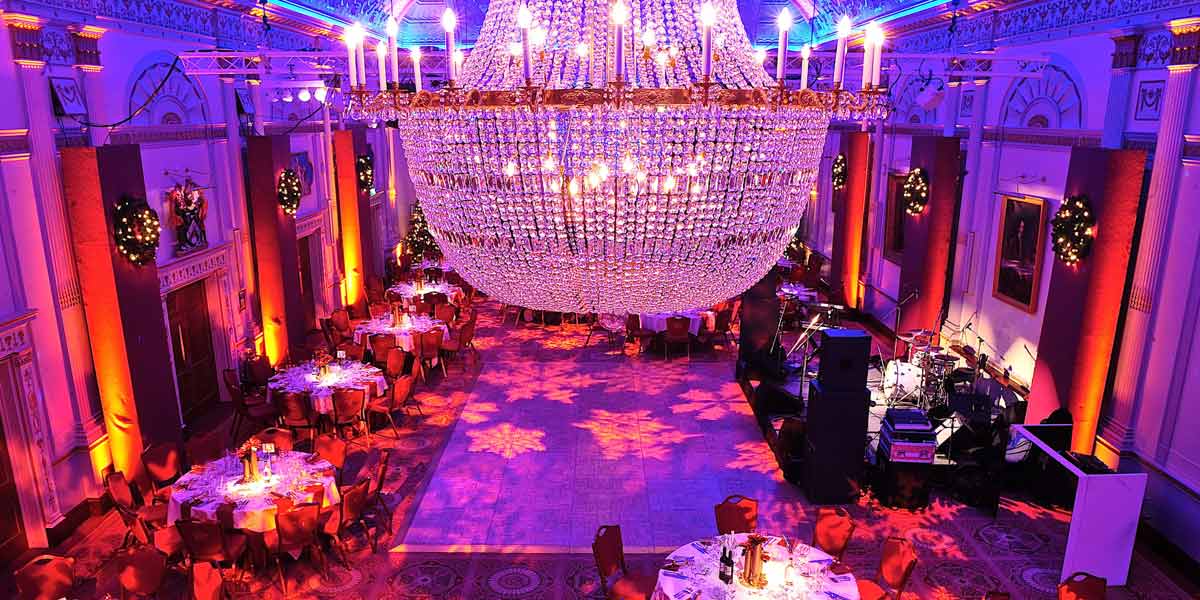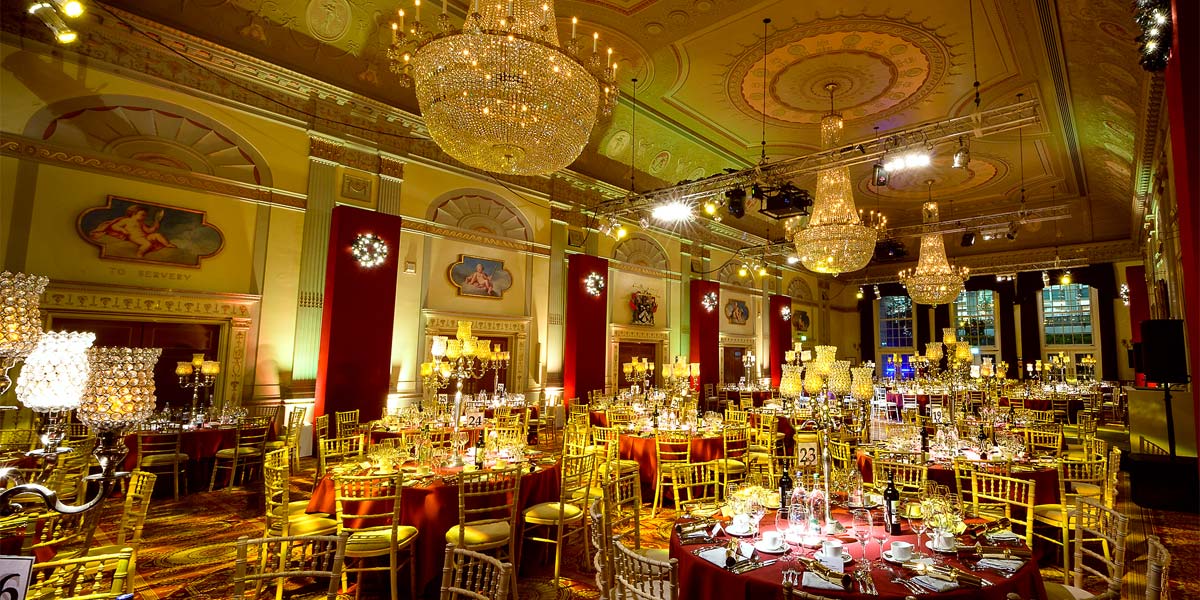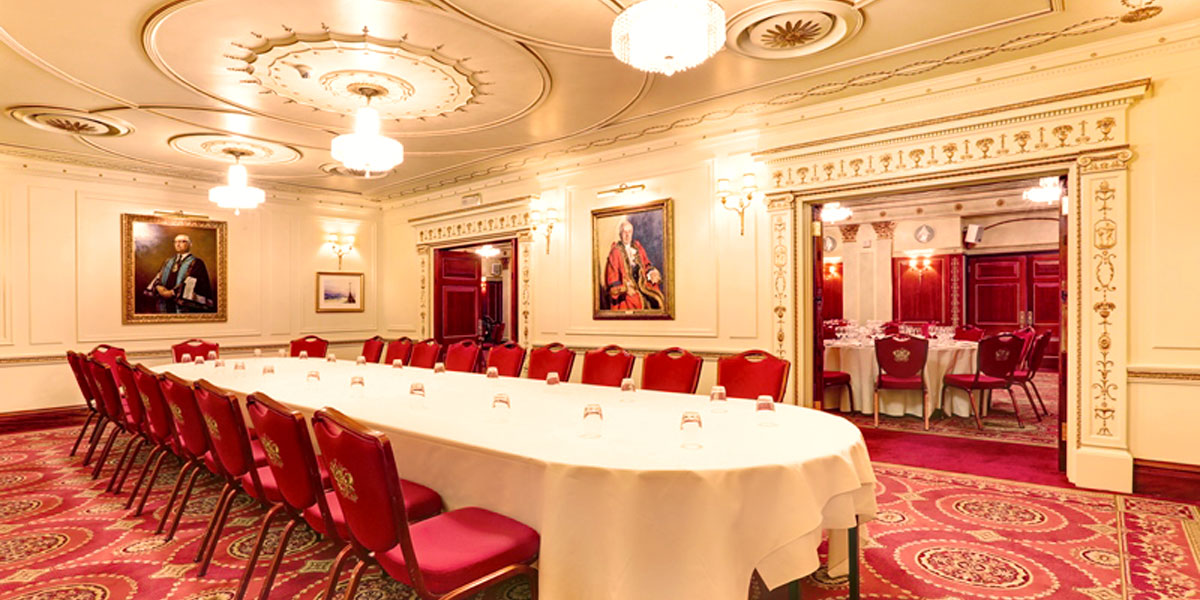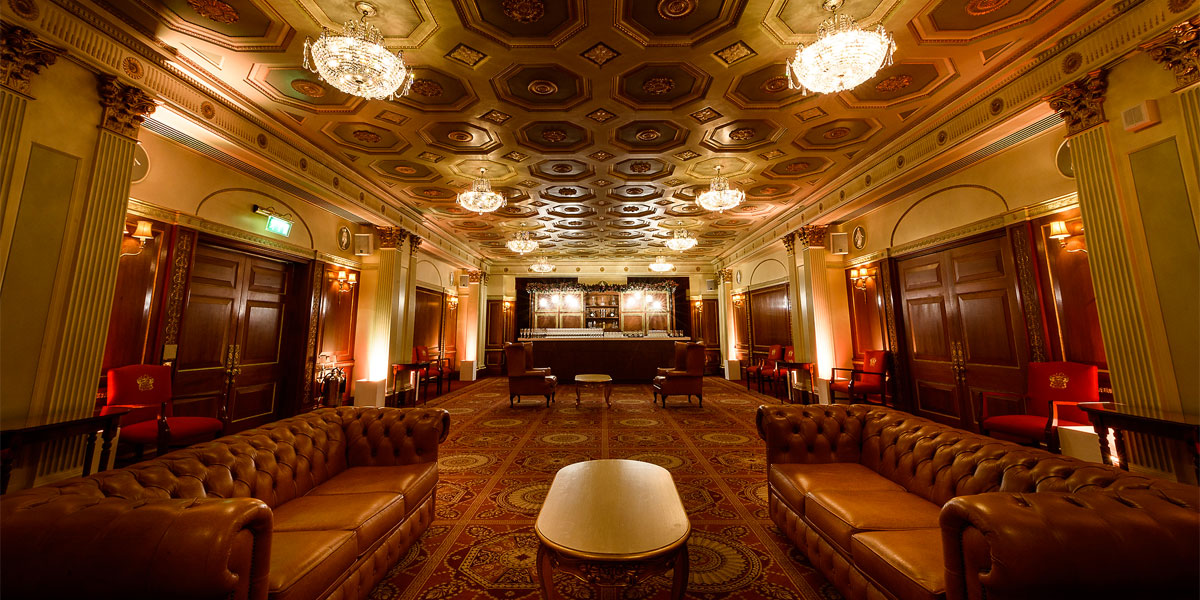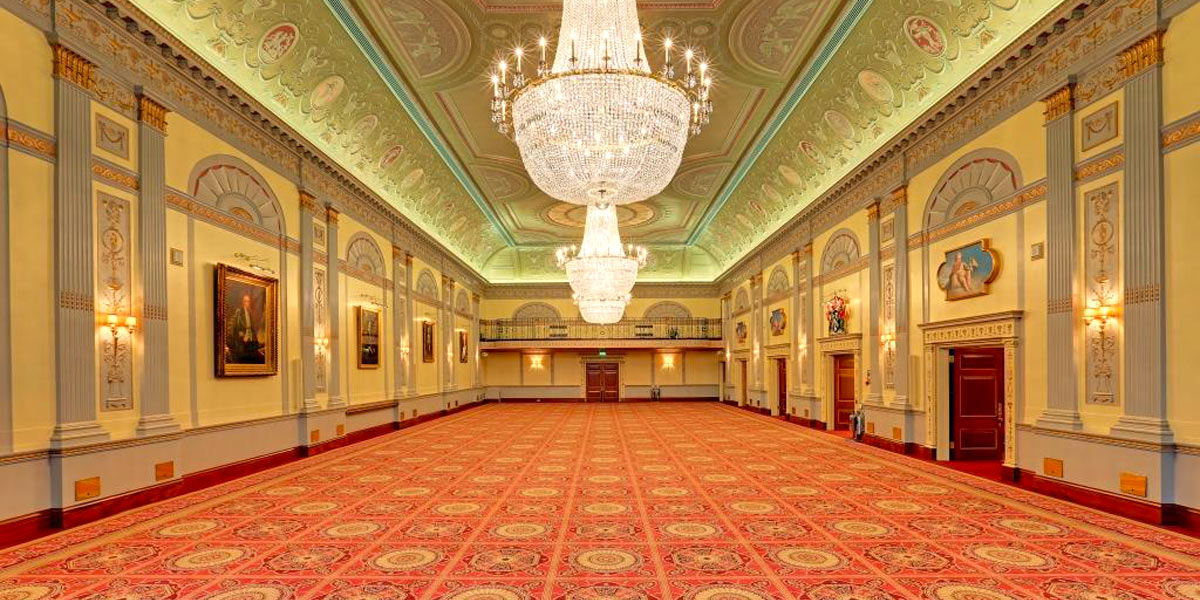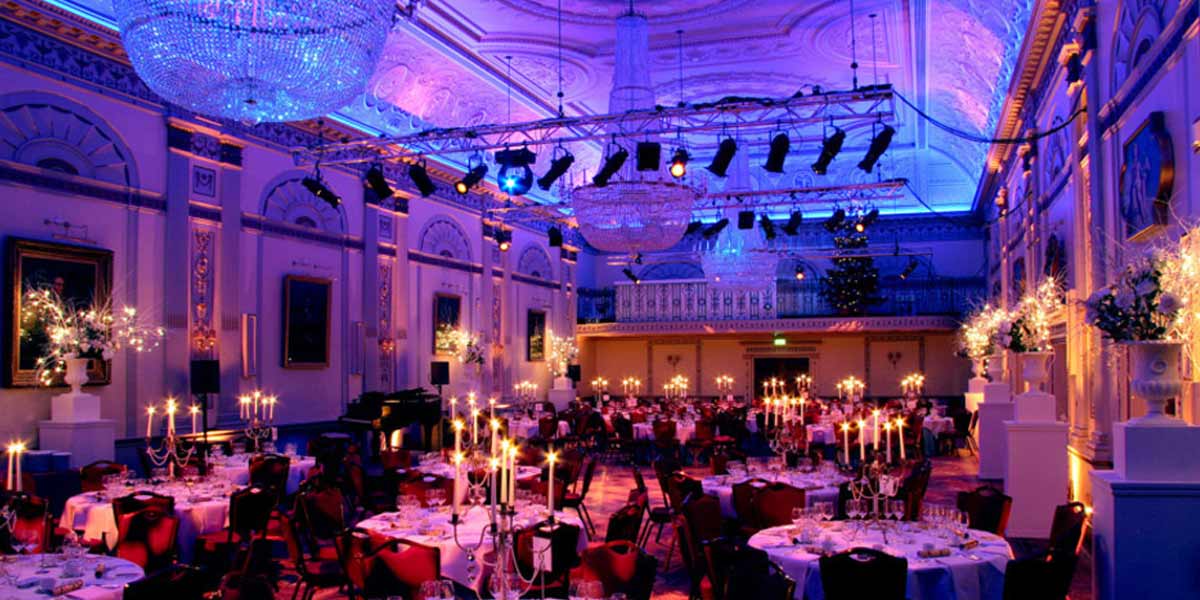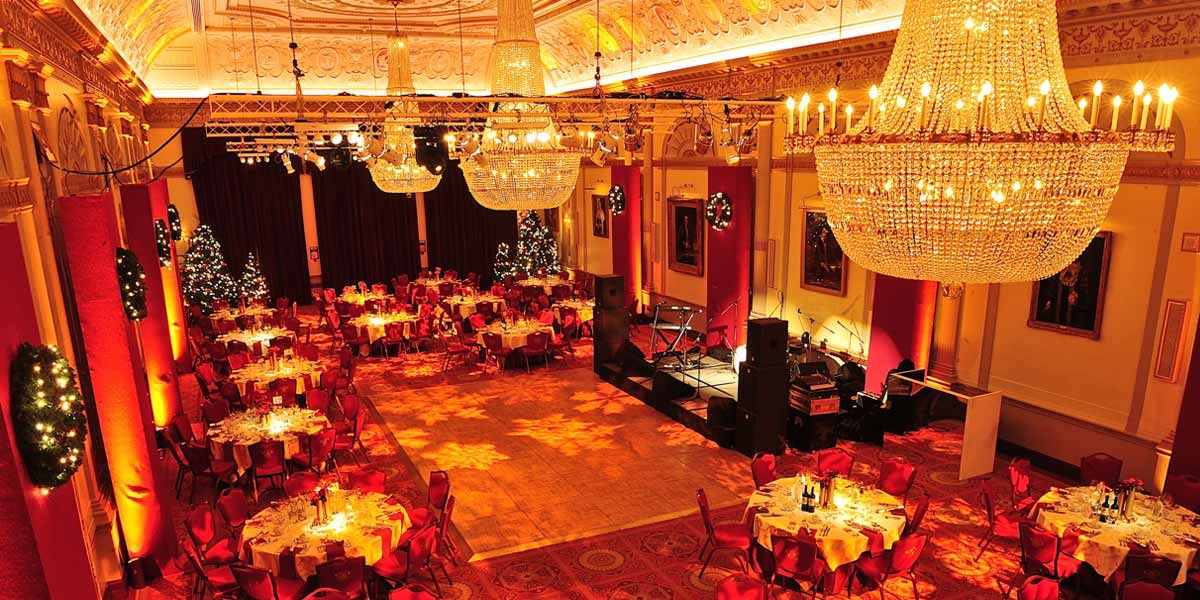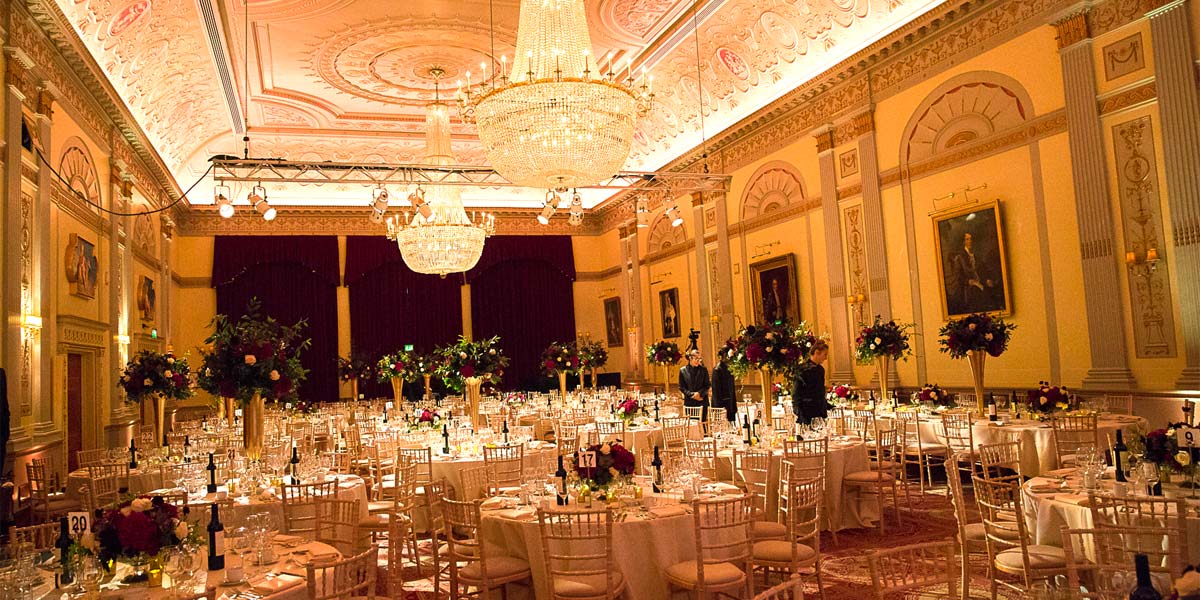 Plaisterers' Hall
Plaisterers' Hall is the largest and one of the finest livery halls in London
Overview
Plaisterers' Hall is the largest and one of the finest livery halls in London. The venue originally opened in 1972 and is situated in the heart of the City of London. Following a recent renovation, Plaisterers' Hall is now one of the pre-eminent city venues for conferences, gala dinners, meetings and wedding receptions. The interior of the Great Hall has been beautifully finished and features neoclassical décor throughout.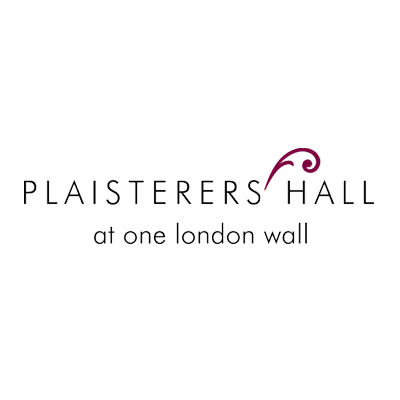 The Plaisterers' Hall event spaces include a multitude of different sized rooms, making it an incredibly flexible venue. The stunning ceiling of the Great Hall creates a dramatic backdrop for up to 600 guests for a standing reception or for up to 360 guests for a dinner. The Great Hall has elegant corniced ceilings and the finest gold chandeliers. In addition, it has floor to ceiling windows and a private outside space where guests can enjoy views of the original Roman London Wall. This outdoor area is ideal for summer parties or drinks receptions in the city.
The venue's smaller rooms are also available for more intimate events, the largest of which is the Livery Hall. This space is suited to receptions, dinners and theatre style meetings for up to 220 guests. Adjacent to the Livery Hall is the Humber Room, an elegant room which lends itself perfectly to sumptuous private dinners for 5 to 22 guests. The Mott Room is located adjacent to the Great Hall. It can be used to host private dinners for 5 to 16 guests, or as an additional space for larger events in the Great Hall itself.
Create food is the in-house catering partner for the venue. Working alongside other specialist caterers, Plaisterers' Hall can accommodate all styles of private and corporate events.