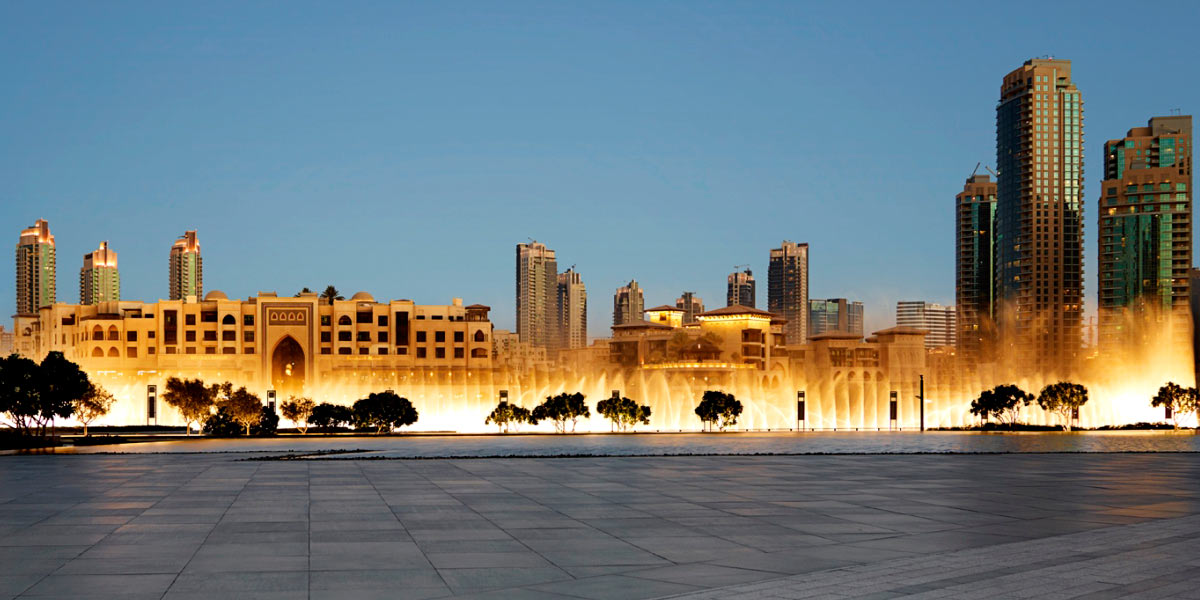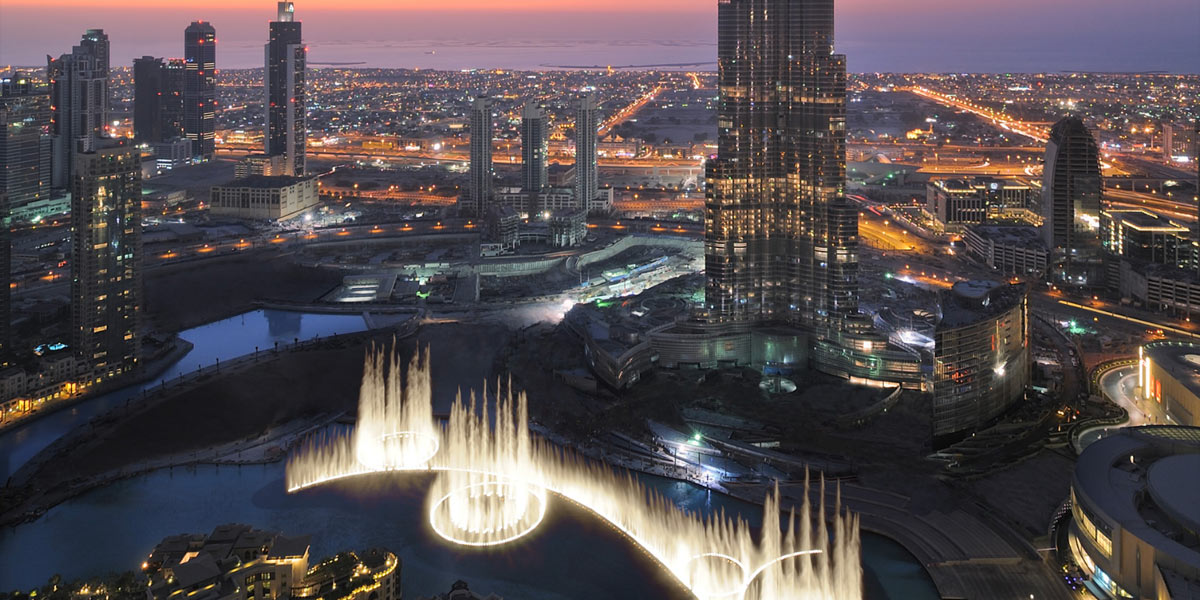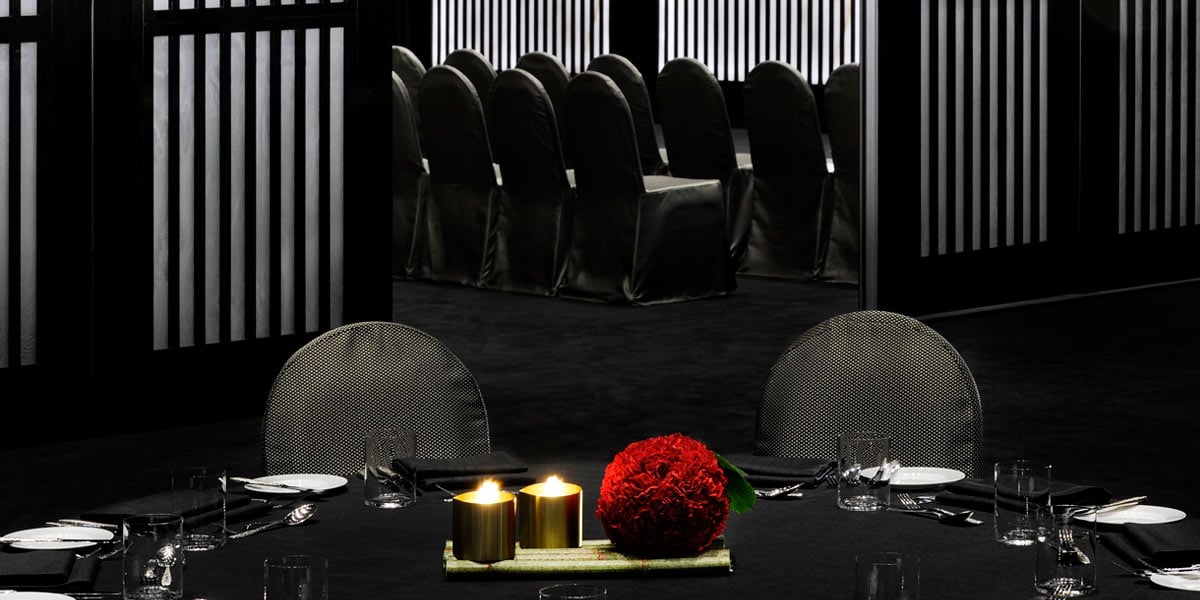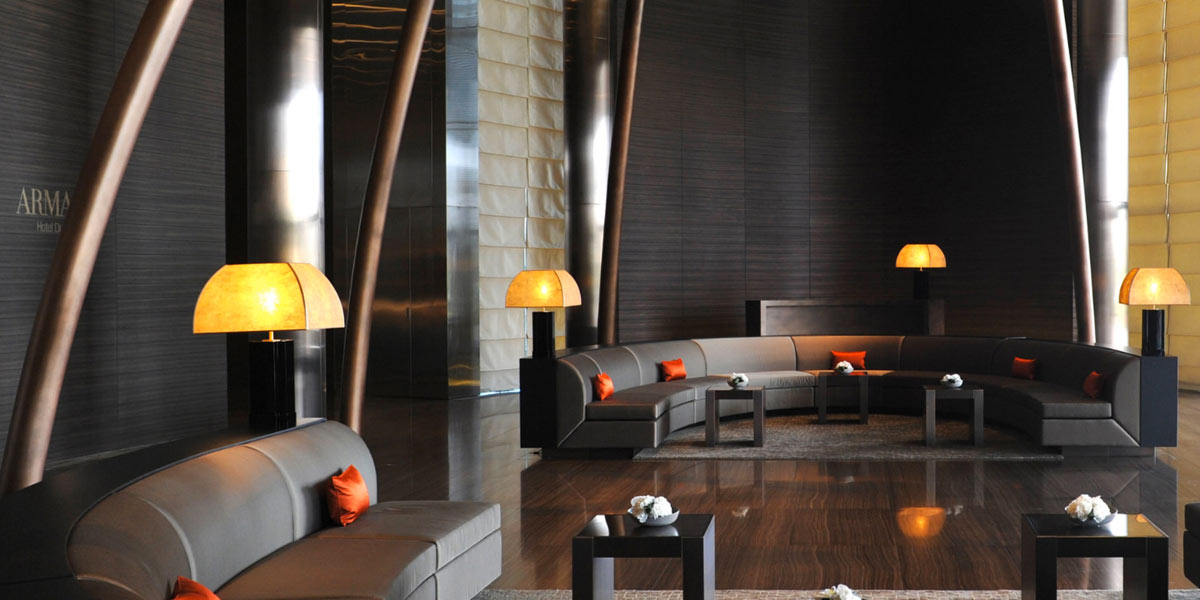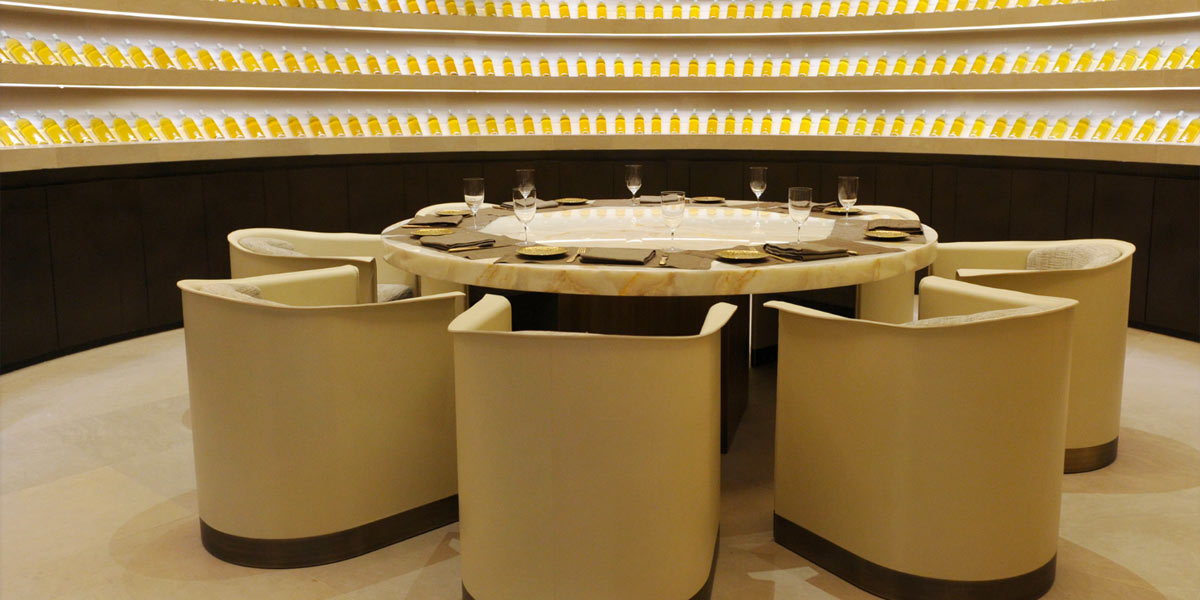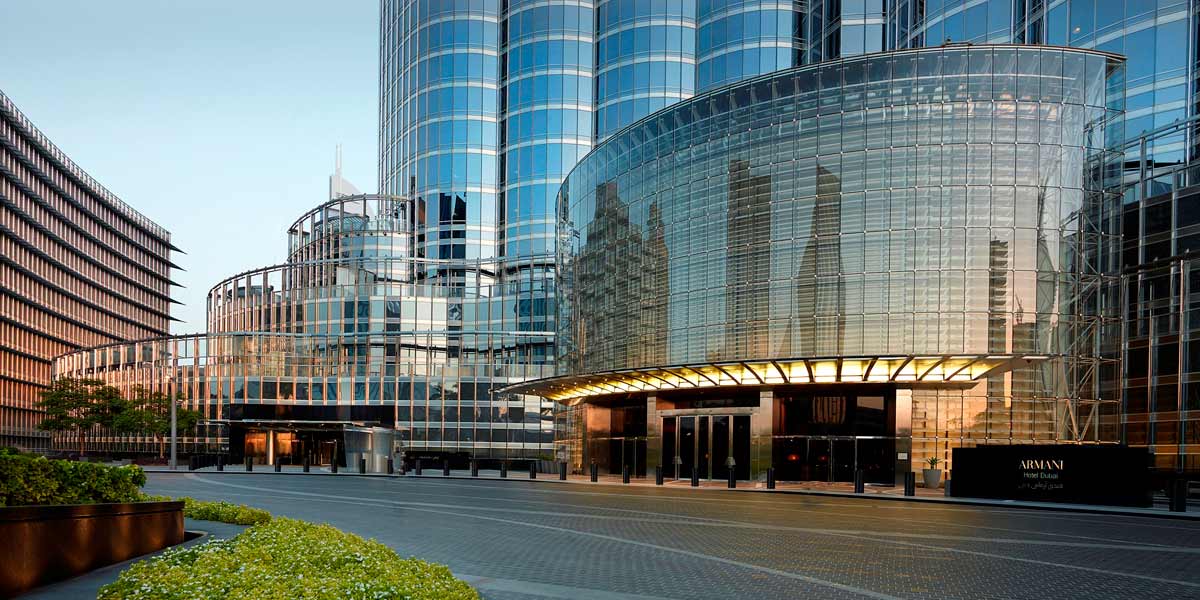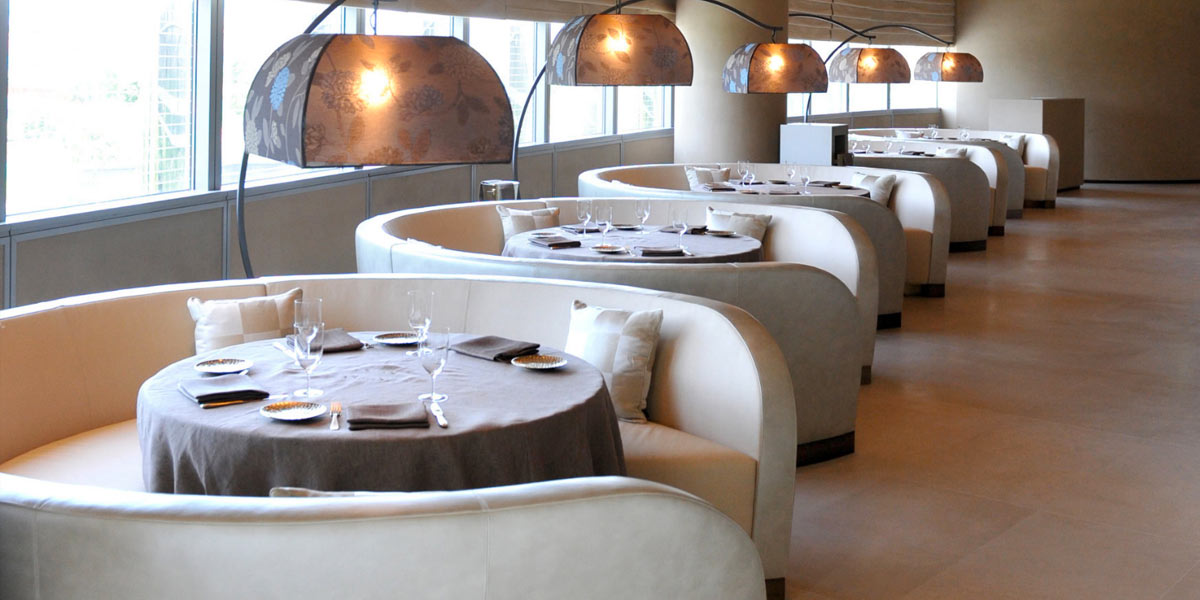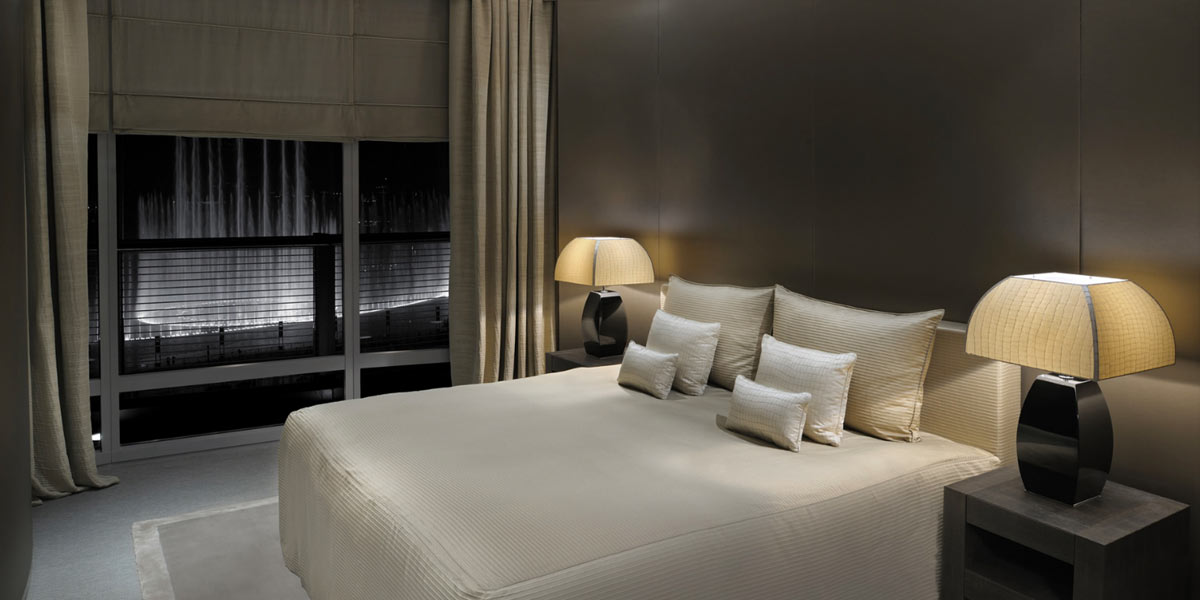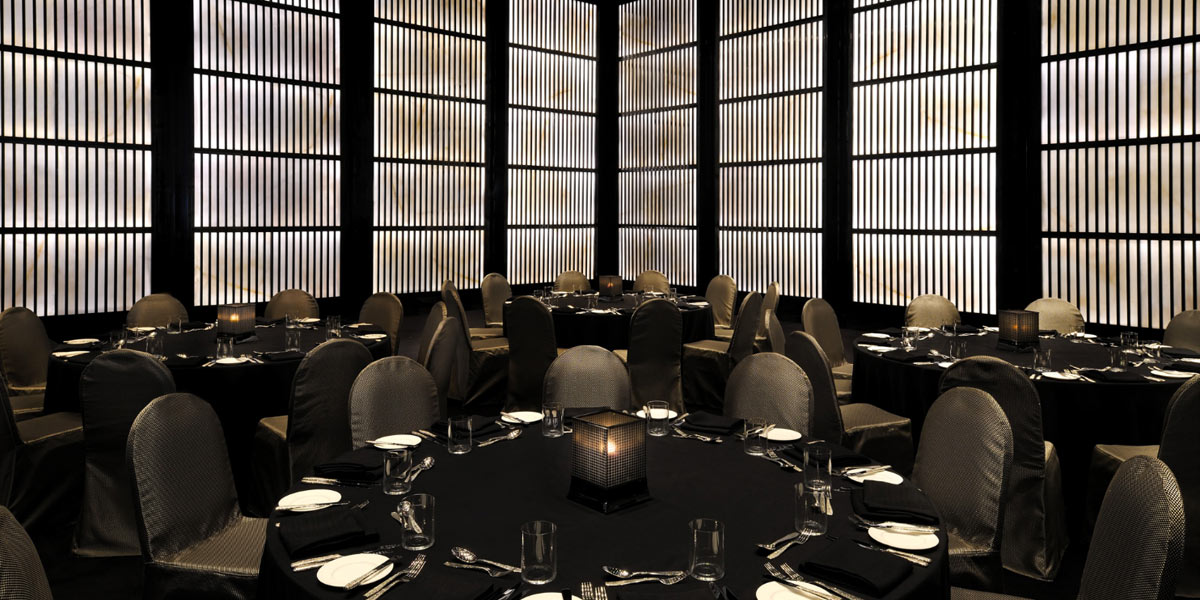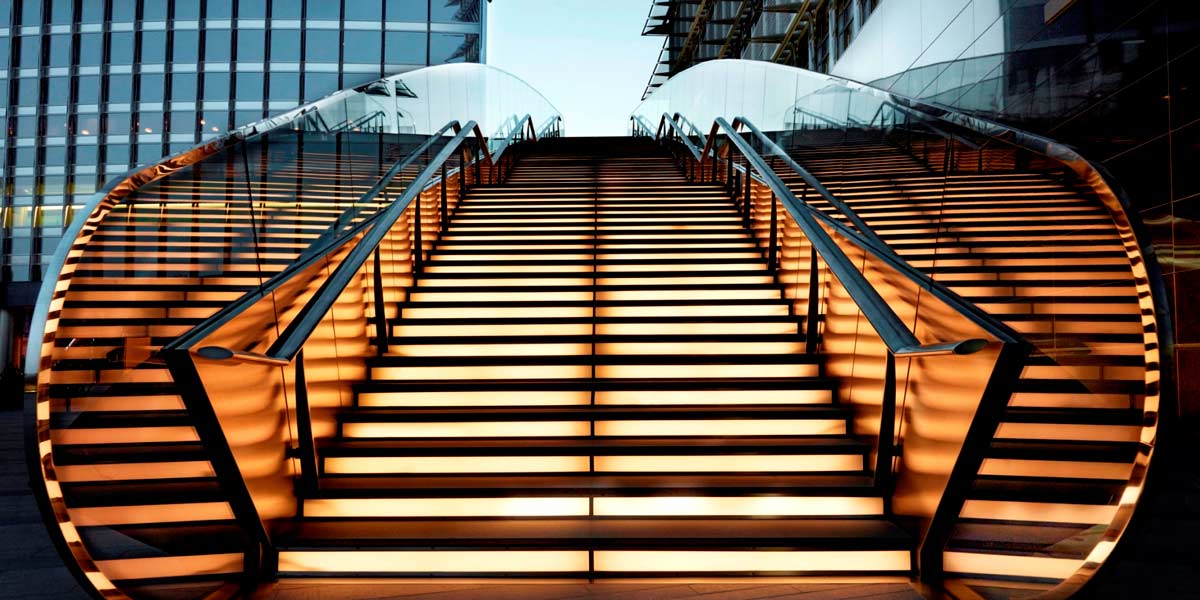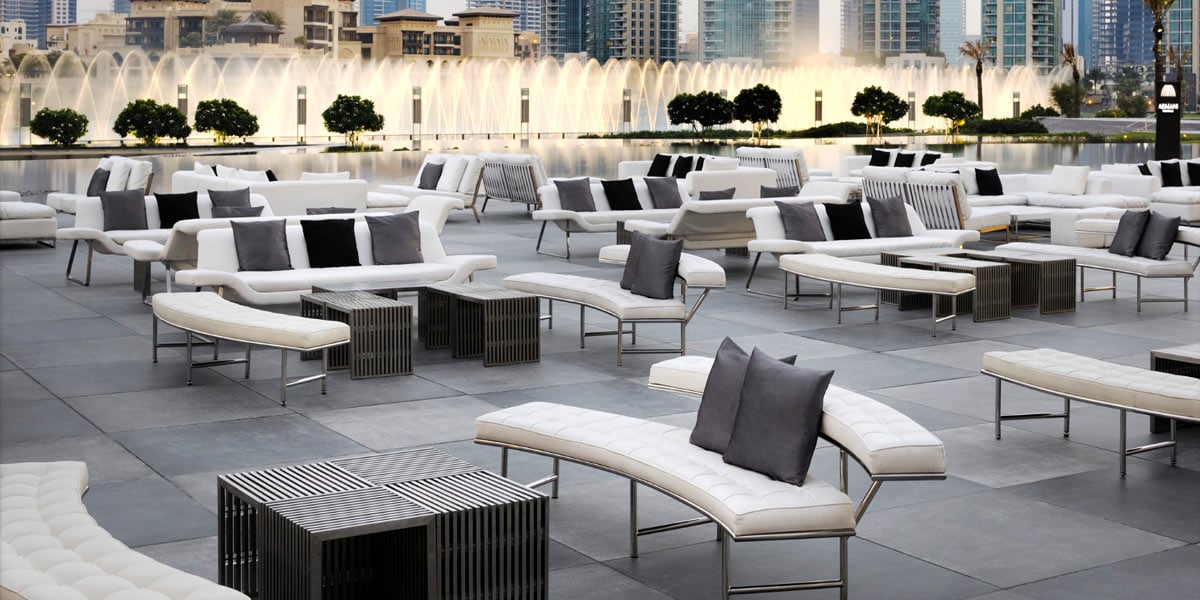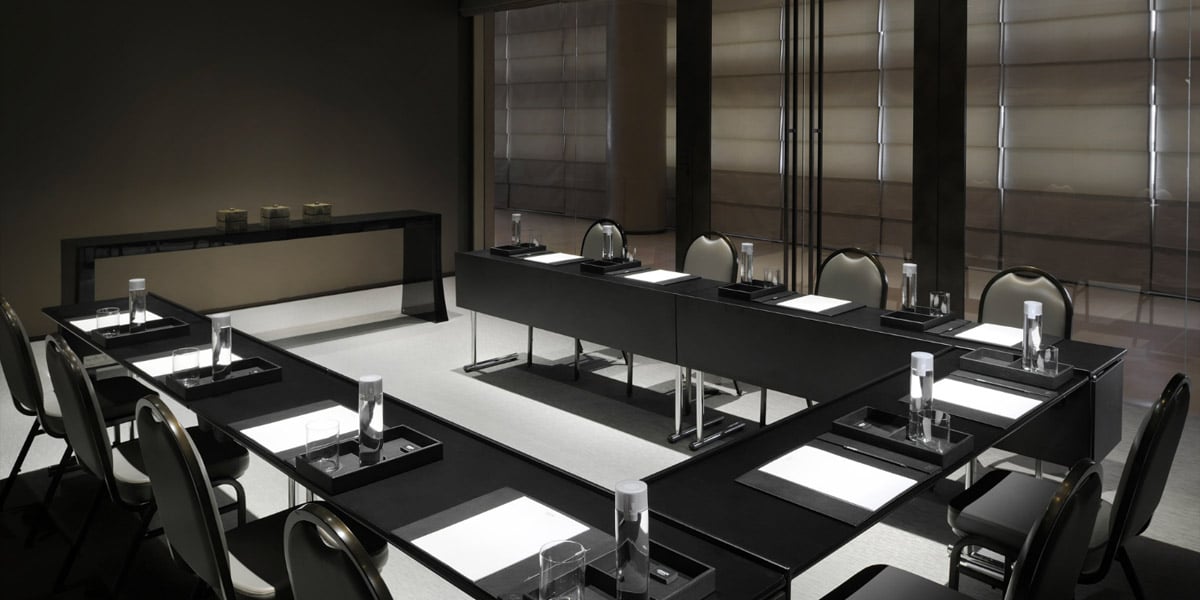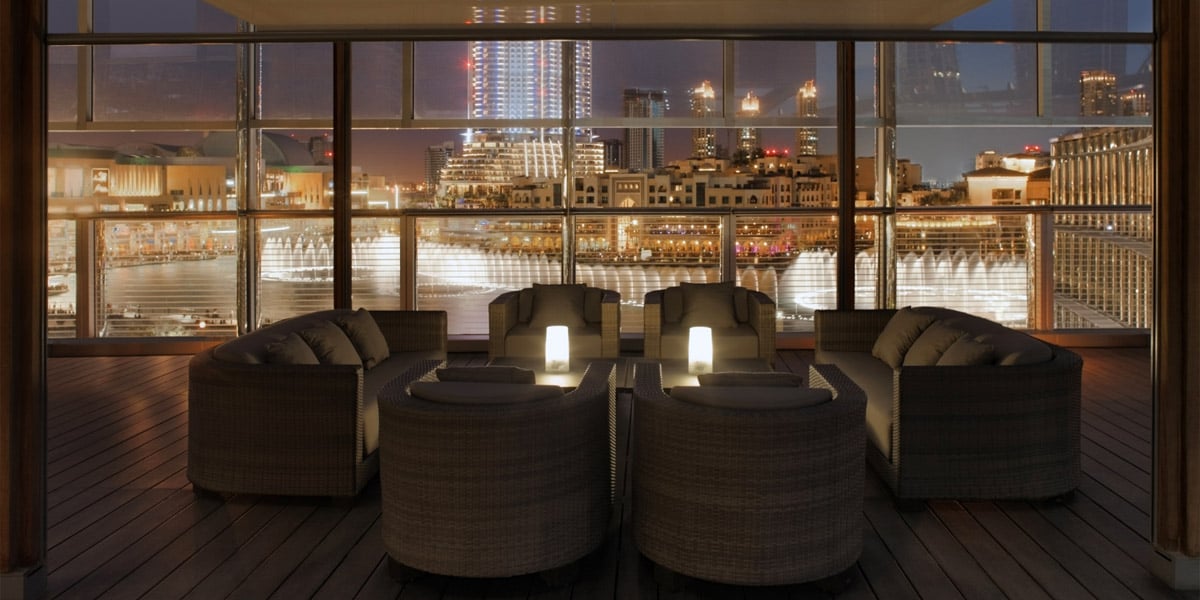 Armani Hotel Dubai
Signature Armani style and sophistication makes this the perfect venue for unique events in Dubai
Overview
Armani Dubai is known for its dramatic outdoor terrace - the Armani Pavillion. This enchanting events space is positioned next to the famous Dubai Fountain at the foot of the Burj Khalifa. Covering more than 40,000 square metres the hotel features a business centre, eight restaurants and a luxury spa. The venue's extensive conference and banqueting facilities have cemented its reputation as a leading business hotel in the region.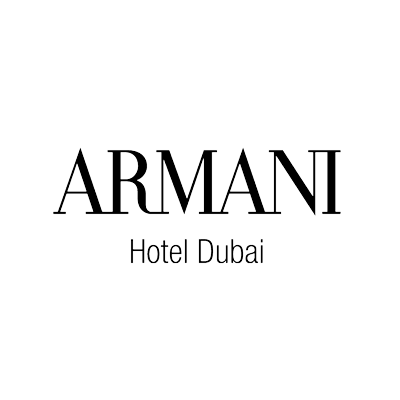 Every detail of the hotel was personally chosen by Armani to reflect his passion for stylish comfort and functionality. The curved walls are clad in custom-created luxe fabrics and handmade leather from Florence. The floors are covered with Japanese Tatami and the bathrooms feature dramatic green bamboo marble from Brazil. All the Armani Hotel Dubai event spaces provide timeless style, sophisticated decor, the latest technology and the understated luxury that's a known signature of the brand.
With capacity to run large events, as well as intimate gatherings, there are a range of spaces and cuisines at your disposal. Harmonious understated decor, perfected menus and impeccable service, are all supported by state of the art technology. The Armani Ballroom, with capacity for up to 350 people, combines Armani's signature style with advanced technologies.
In addition to this dramatic space are further facilities including multi-function meeting rooms and a dedicated boardroom. The Armani Pavilion is an impressive outdoor area with sweeping views of the Dubai Fountain, the world's tallest performing fountain. The Majlis space is located on the lobby level and is a private Arabian style meeting space.
With a variety of rooms to choose from there is sure to be the perfect space for every guest. In addition, is space has been personally designed by Giorgio Armani. The Armani Ambassador suites are 150 square metres while the Armani Signature suites are bigger again, covering 235 square metres. Finally, the Armani Dubai Suite is one of a kind and offers 390 square metres of elegance. The materials used within this space include stone, zebrawood, Venetian plaster and leather.